Better Communities, Better World.
Medicare for All, A Democratic Economy, The Green New Deal, Electoral Power, Strong Unions, Racial Justice, Housing For All, and a Clean Great Lakes Watershed. If this sounds both far reaching and exciting, you've come to the right place.
"We're not interested in losing and we're not interested in performing our politics, … We're here to win. And at a grand scale we want to transform society."
-Maria Svart, DSA's national director, speaking at the 2019 DSA convention.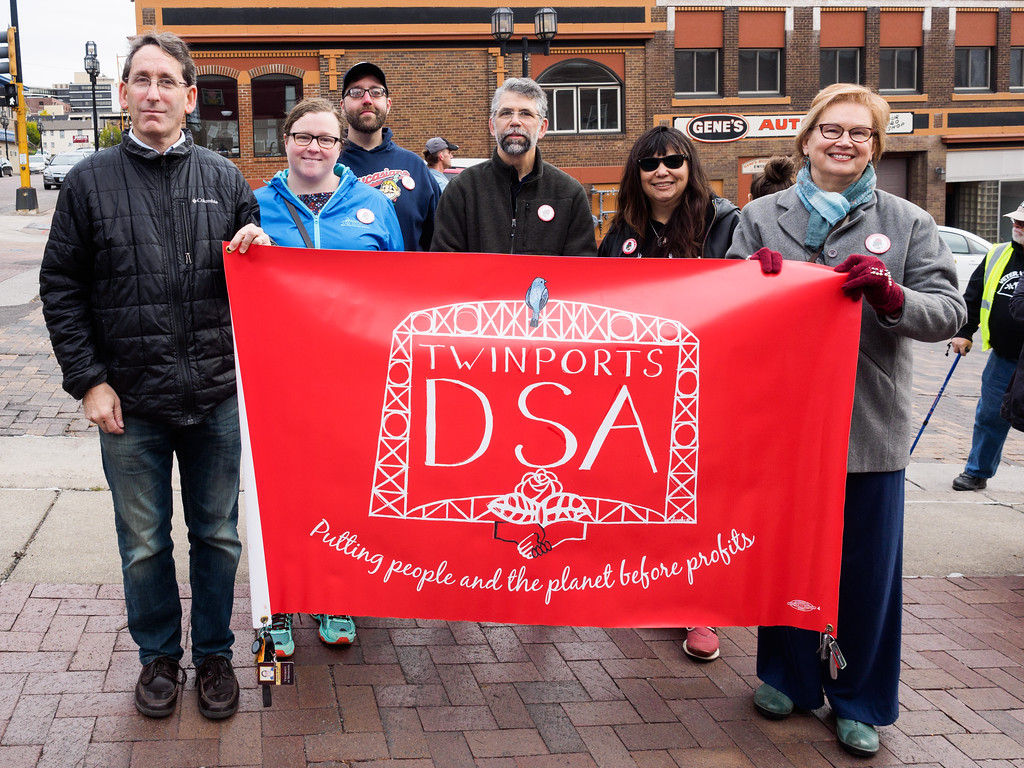 Find out about our organization,
our mission, and how to reach us.
Ready to take the next step? Meetings are open to all , every 4th Sunday of the month, 12 E 4th St, Duluth MN, 4 pm.
Want to join? Great, just follow the link. No one is turned away for lack of funds.